Welcome to the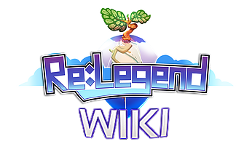 Welcome to the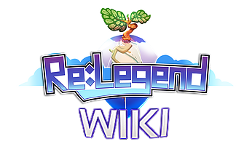 The Re:Legend guide for
Ethia
,
Magnus
,
Vokka Village
and more written and maintained by the players.
Please feel free to contribute by creating new articles or expanding on existing ones.
| | ABOUT RE:LEGEND | |
| --- | --- | --- |
Re:Legend is a monster raising focused JRPG created by Magnus Games Studio and published by 505 Games, featuring such activities as farming, fishing, crafting, village building, multiplayer and more!
Washed ashore on Vokka Island without memories, you start a new life and find ways to recover your lost memories. However, you must first learn how to survive on the island by cultivating the land, befriending villagers, expanding the village and raising your very own magical creature known as "Magnus".
Venture around the land of Ethia where Vokka island resides to reclaim your memories, but this is no easy task as the world is filled with dangerous Magnus and threatening challenges.
Will you be able to survive and rebuild your own Legend in your new life? Your fate is in your hand!
| | CONTENT | |
| --- | --- | --- |
| | NEWS | |
| --- | --- | --- |
Latest Patch Notes: Version 16.3.10 (February 5th, 2021)
Latest Kickstarter Update: Monthly Update #42: Progress, Gamescom. Tokyo Game Show (September 25th, 2021)
Latest News Update: Magnus Lore Reveal #59 Tyranniz (January 15th, 2021)
| | VIDEOS | |
| --- | --- | --- |
Wiki Community
We are currently maintaining 2,147 pages (645 articles)!
Recent changes | New pages | Missing pages
See how you can help contribute to Re:Legend Wiki! Remember to maintain a standard for grammar and punctuation in your contributions, please.
Register an account to keep track of your contributions.